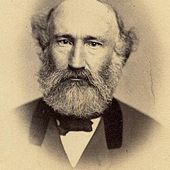 Russell Trust Association - Wikipedia, the free encyclopedia
The Russell Trust Association is the business name for the New Haven, Connecticut based Skull and Bones society, incorporated in 1856. The Russell Trust was incorporated by William Huntington ...
Richard W. Russell's Obituary on The Dover Press
Read the Obituary and view the Guest Book, leave condolences or send flowers. | Richard W. Russell, 82, Engineer, Entrepreneur has died of complications resulting from cancer. At his death, Mr ...
http://www.legacy.com/obituaries/wickedlocal-dover/obituary.aspx?n=richard-w-russell&pid=154612035
FBI agents scour home of suspected Boston Marathon bomber Tamerlan Tsarnaev's widow
Debbie Egan-Chin/New York Daily News Tsarnaev widow Katherine Russell, 24. Experts say female DNA on bomb shards doesn't guarantee they had the help of a woman. Instead, the DNA could have come from
http://www.nydailynews.com/news/national/tsarnaev-widow-raided-fbi-article-1.1330745
seriously, what are the odds?
America's Secret Establishment -- An Introduction to the Order of Skull and Bones, by Antony Sutton at American Buddha Online Library
Home] [Home B] [Evolve] [Viva!] [Site Map] [Site Map A] [Site Map B] [Bulletin Board] [SPA] [Child of Fortune]Search] [ABOL] AMERICA'S SECRET ESTABLISHMENT -- AN INTRODUCTION TO THE ORDER OF SKULL
Antony C. Sutton - An Introduction to the Order of Skull & Bones 2/4
Antony Cyril Sutton (February 14, 1925 - June 17, 2002) was a British-born economist, historian, and writer. He studied at the universities of London, Goettingen and California and received his ...