hard to say they gave one person cancer when they're giving everyone cancer, it's the perfect alibi really
Was Hugo Chavez murdered by the CIA?
www.presstv.ir
The bankers who own the US government try to kill Latin American leaders who refuse to be their puppet, writes Dr. Kevin Barrett.
http://www.presstv.ir/detail/2013/03/06/292131/was-hugo-chavez-murdered-by-the-cia/
Investigating Hugo Chávez's death
Within hours of the announced death of President Hugo Chávez, civil rights groups in the United States filed Freedom of Information Act (FOIA) demands seeking information that "relate to or ...
http://www.answercoalition.org/national/news/investigating-hugo-chavez-death.html
"we were giving everyone cancer, he shouldn't take it personal"
Yasser Arafat and the Radioactive Cigarette | Wired Science | Wired.com
While the world awaits the results from tests for polonium on Yasser Arafat's exhumed corpse, it is a good time to ask whether polonium poisoning had to be a deliberate act. There are other options
http://www.wired.com/wiredscience/2012/12/yassar-arafat-and-the-radioactive-cigarette/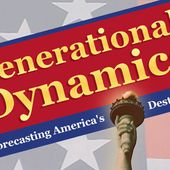 January, 2012 - Generational Dynamics - Web Log
Generational Dynamics Forecasting America's Destiny ... and the World's 31-Jan-12 World View -- Analysts ridicule Germany's plan to control Greece's budget 26-Jan-12 World View -- Revolutionary and
http://www.generationaldynamics.com/cgi-bin/D.PL?xct=gd.log1201
"Venezuela's president Hugo Chávez has suggested that the United States has developed new technology that can give people cancer, and that the CIA is using it to give cancer to Latin American heads of states. Chávez himself is recovering from cancer, and he made his "suggestion" the day after Argentina's president Cristina Fernández de Kirchner announced she had been diagnosed with thyroid cancer. Recent years have seen a series of leftwing Latin America leaders diagnosed with cancer, including Brazil's current president, Dilma Rousseff, Paraguay's Fernando Lugo, and the former Brazilian leader Luiz Inácio Lula da Silva. According to Chávez, in a speech broadcast on live TV: "Would it be so strange that they've invented the technology to spread cancer and we won't know about it for 50 years? I don't know but … it is very odd than we have seen Lugo affected by cancer, Dilma when she was [presidential] candidate, me, going into an election year, not long ago Lula and now Cristina. It is very hard to explain, even with the law of probabilities, what has been happening to some leaders in Latin America. It's at the very least strange, very strange. Evo take care of yourself. Correa, be careful. We just don't know. Fidel always told me, 'Chávez take care. These people have developed technology. You are very careless. Take care what you eat, what they give you to eat … a little needle and they inject you with I don't know what.'"