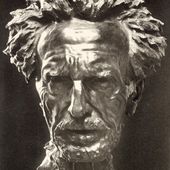 What did Ezra Pound really say?
Italy From 1945 through 1958 America's iconoclastic poet--the flamboyant Ezra Pound, one of the most influential individuals of his generation--was held in a Washington, D.C. mental institution ...
http://euro-synergies.hautetfort.com/archive/2010/10/26/what-did-ezra-pound-really-say.html
as in: "The present war dates at least from the founding of the Bank of England at the end of the 17th century, 1694-8. Half a century later, the London usurocracy shut down on the issue of paper money by the Pennsylvania colony, A.D. 1750. This is not usually given prominence in the U.S. school histories. The 13 colonies rebelled, quite successfully, 26 years later, A.D. 1776."
"We gave the people of this Republic the greatest blessing they ever had - their own paper money to pay their debts..." Lincoln printed over 400 million "Greenbacks" (debt and interest-free) and paid the soldiers, U.S. government employees, and bought war supplies. The international bankers didn't like it and wanted Lincoln to borrow the money from them, so that the American people would owe tremendous interest on the loan. Lincoln's solution made this seem ridiculous. Shortly after Lincoln's death, the government revoked the Greenback law which ended Lincoln's debt-free, interest-free money. A new national banking act was enacted and all currency became interest-bearing, debt instruments, again."