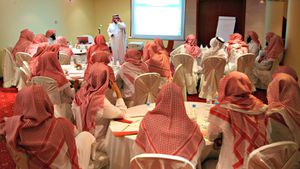 http://www.theatlantic.com/international/archive/2013/08/saudi-arabias-war-on-witchcraft/278701/
"In 2007, Egyptian pharmacist Mustafa Ibrahim was beheaded in Riyadh after his conviction on charges of "practicing magic and sorcery as well as adultery and desecration of the Holy Quran." The charges of "magic and sorcery" are not euphemisms for some other kind of egregious crime he committed; they alone were enough to qualify him for a death sentence. He first came to the attention of the religious authorities when members of a mosque in the northern town of Arar voiced concerns over the placement of the holy book in the restroom. After being accused of disrupting a man's marriage through spellwork, and the discovery of "books on black magic, a candle with an incantation 'to summon devils,' and 'foul-smelling herbs,'" the case -- and eventually his life -- were swallowed by the black hole of the discretionary Saudi court system. The campaign of persecution has shown no signs of fizzling. In May, two Asian maids were sentenced to 1,000 lashings and 10 years in prison after their bosses claimed that they had suffered from their magic. Just a few weeks ago, Saudi newspapers began running the image of an Indonesian maid being pursued on accusations that she produced a spell that made her male boss's family subject to fainting and epileptic fits. "I swear that we do not want to hurt her but to stop her evil acts against us and others," the man told the news site Emirates 24/7. According to Adam Coogle, a Jordan-based Middle East researcher for Human Rights Watch who monitors Saudi Arabia, the relentless witch hunts reveal the hollowness of the country's long-standing promises about liberalizing its justice system. In a country where public observance of any religion besides Islam is strictly forbidden, foreign domestic workers who bring unfamiliar traditional religious or folk customs from Sri Lanka, Indonesia, Africa, or elsewhere can make especially vulnerable and easy targets. "If they see these [folk practices or items] they immediately assume they're some kind of sorcery or witchcraft," he said.
The Saudi government's obsession with the criminalization of the dark arts reached a new level in 2009, when it created and formalized a special "Anti-Witchcraft Unit" to educate the public about the evils of sorcery, investigate alleged witches, neutralize their cursed paraphernalia, and disarm their spells. Saudi citizens are also urged to use a hotline on the CPVPV website to report any magical misdeeds to local officials, according to the Jerusalem Post. According to a director of the religious police's witchcraft division in Riyadh, the unit provides confidentiality to informants. "We deal with sorcerers in a special way. No one should think that we mention the name of whomever files a report about sorcery," Sheikh Adel Faqih told the Saudi Gazette. In 2009 alone, at least 118 people were charged with "practicing magic" or "using the book of Allah in a derogatory manner" in the province of Makkah, the country's most populous region. Faqih also claimed that the process of arresting someone for crimes of magic involved more than just receiving a tip from a neighbor or employer. A formal investigation would be pursued, and "information must be collected before an arrest can be made." What sort of information do they need? The answer was unsurprisingly vague and innocuous: if the suspect sought to purchase "an animal with certain features." For example, "he asks for a sheep to be killed without mentioning Allah's name and asks to stain the body with the animal's blood or if he asks for similar unusual things."
By 2011, the unit had created a total of nine witchcraft-fighting bureaus in cities across the country, according to Arab News, and had "achieved remarkable success" in processing 586 cases of magical crime, the majority of which were foreign domestic workers from Africa and Indonesia. Then, last year, the government announced that it was expanding its battle against magic further, scapegoating witches as the source of both religious and social instability in the country. The move would mean new training courses for its agents, a more powerful infrastructural backbone capable of passing intelligence across provinces, and more raids. The force booked 215 sorcerers in 2012. The most aggressive pursuit of witches tends to be in the interior of the Arabian peninsula, a parcel of the country that hosts the capital city Riyadh and many of the most dedicated followers of Salafism, the ultra-conservative school of Sunni Islam that the government enforces throughout the country in its religious courts. ... Under Wahhabi doctrine, magic is seen as a serious affront to the pure and exclusive relationship one is supposed to share with Allah.
Belief in magic is so widespread that it is often invoked as a defense in Sharia courts. "If there's an employer dispute -- say the migrant domestic worker claims she wasn't paid her wages or her conditions are unlivable -- a lot of times what happens unfortunately is the defendant makes counterclaims against the domestic worker," Coogle said. "And a lot of times they'll make counterclaims of sorcery, witchcraft, and that sort of thing."