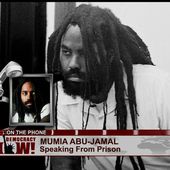 Mumia Abu-Jamal: "The United States is Fast Becoming One of the Biggest Open-Air Prisons on Earth"
www.democracynow.org
In a rare live interview, Mumia Abu-Jamal calls into the Democracy Now! to talk to Amy Goodman about his case and the new film, "Long Distance Revolutionary," about his life premieres in New York City this weekend. After decades in prison, he is perhaps America's most famous political prisoner.
http://www.democracynow.org/2013/2/1/mumia_abu_jamal_the_united_states
America Is Turning Into One Big Prison for People in Debt
To stay on top of important articles like these, sign up to receive the latest updates from TomDispatch.com here. Shakespeare's Polonius offered this classic advice to his son: "neither a borrower ...
http://www.alternet.org/economy/america-turning-one-big-prison-people-debt