"A Labour peer has claimed that Baroness Park of Monmouth admitted to him a few months before she died in March 2010 that she arranged Patrice Lumumba's killing in 1961. He wrote: "I mentioned the uproar surrounding Lumumba's abduction and murder, and recalled the theory that MI6 might have had something to do with it. 'We did,' she replied, 'I organised it'."

Park, who was known by some as the "Queen of Spies" after four decades as one of Britain's top female intelligence agents, is believed to have been sent by MI6 to the Belgian Congo in 1959 under an official diplomatic guise as the Belgians were on the point of being ousted from the country. Mystery has continued to surround the death of Lumumba, who was shot on 17 January 1961, although Belgian troops were known to have been involved."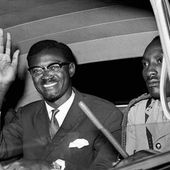 MI6 'arranged Cold War killing' of Congo prime minister
www.guardian.co.uk
Claims over Patrice Lumumba's 1961 assassination made by Labour peer in letter to London Review of Books
http://www.guardian.co.uk/world/2013/apr/02/mi6-patrice-lumumba-assassination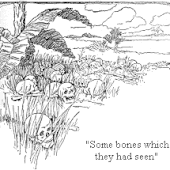 King Leopold's Soliloquy, by Mark Twain
Powers in tears, with my mouth full of Bible and my pelt oozing with piety at every pore, and implored them to place the vast and rich populous Congo Free state in trust in my hands as their agent ...
"[Throws down pamphlets which he has been reading] ---- ----!! ---- ----!! If I had them by the throat! [Hastily kisses the crucifix, and mumbles] In these twenty years I have spent millions to keep the press of the two hemispheres quiet, and still these leaks keep on occurring. I have spent other millions on religion and art, and what do I get for it? Nothing. Not a compliment. These generosities are studiedly ignored, in print. In print I get nothing but slanders -- and slanders again -- and still slanders, and slanders on top of slanders! Grant them true, what of it? They are slanders all the same when uttered against a king. Miscreants -- they are telling everything!"