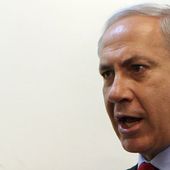 Israel PM: illegal African immigrants threaten identity of Jewish state
www.guardian.co.uk
Binyamin Netanyahu reignites row over fate of thousands of African migrants in Israel
http://www.guardian.co.uk/world/2012/may/20/israel-netanyahu-african-immigrants-jewish
pretty rich coming from a khazar
Jewish Genetics - DNA, genes, Jews, Ashkenazi
Featured books on genetics: How to DNA Test Our Family Relationships The Practical Guide to the Genetic Family History The Seven Daughters of Eve: The Science that Reveals Our Genetic Ancestry ...
'where are the children?'
Israel gave birth control to Ethiopian Jews without their consent
Israel has admitted for the first time that it has been giving Ethiopian Jewish immigrants birth-control injections, often without their knowledge or consent. The government had previously denied ...
http://www.independent.co.uk/news/world/middle-east/israel-gave-birth-control-to-ethiopian-jews-without-their-consent-8468800.html
Are we really as terrible as all that? Anyone who tries to draw a comparison between the occupation regime in the territories to the South African apartheid regime - and their number is rising ...
http://www.haaretz.com/opinion/apartheid-by-any-other-name.premium-1.476601