Interview with 3Doodler Co-creator Max Bogue
blog.makezine.com
Peter Dilworth, the other cofounder, was watching one of our Up! 3D Printers do its thing when it made an error. He was kinda miffed about it; he just wanted to take the thing off the platform, fil...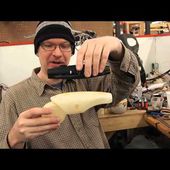 Peter Dilworth of Wobbleworks discusses 3Doodler
Blog post: http://how2today.wordpress.com/2013/02/22/the-development-of-3doodler/ In the second day of Wobbleworks' successful Kickstarter campaign, I had a chance to speak with Peter Dilworth. He ...