"Did you know that the U.S. Army Intelligence had Dr. King under surveillance the day of his assassination? They were across the street from the Lorraine Motel."
Civil Case: King Family versus Jowers | The Martin Luther King Jr. Center for Nonviolent Social Change
Share your dream now and visit the King Center Digital Archive to see more than 10,000 documents from Martin Luther King's personal collection and from the civil rights movement!
http://www.thekingcenter.org/civil-case-king-family-versus-jowers
"he called one of the numbers and it ended up going to a nightclub in dallas jack ruby used to own. [the white FBI agent] said he got so scared he never turned it in."
"friendlies were not wearing ties"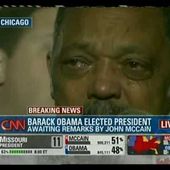 Obamas Victory - Crying Jesse Jackson
Jesse Jacksons emotional outburst on the night of the presidential election 2008
if it seems like he's crying about something else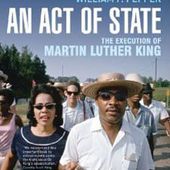 Orders To Kill Here is the myth-shattering expose which reveals the truth behind the assassination of Dr. Martin Luther King, Jr. "Dramatic new evidence confirming the innocence of James Earl Ray ...