Graham Hancock tells the story of his 24-year relationship with cannabis brought to an abrupt halt in 2011 after an encounter with ayahuasca, the sacred visionary brew of the Amazon. Along the way he explores the mystery of death, the problem of consciousness, and the implications for the human future of a society that wages total war on true cognitive liberty.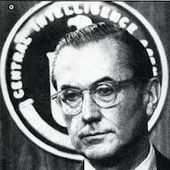 VISUP: The LSD Chronicles: Captain Trips
Once upon a time Recluse used to dabble in fiction. I was okay at it --I managed to get a few short stories published, at any rate. Things changed, however, once I began my journey into conspiracy ...
http://visupview.blogspot.kr/2012/11/the-lsd-chronicles-captain-trips.html