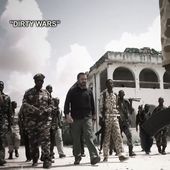 Dirty Wars: Jeremy Scahill and Rick Rowley's New Film Exposes Hidden Truths of Covert U.S. Warfare
www.democracynow.org
Premiering this week at the Sundance Film Festival in Utah, the new documentary "Dirty Wars: The World is a Battlefield" follows investigative reporter Jeremy Scahill to Afghanistan, Somalia and Yemen as he chases down the hidden truths behind America's expanding covert wars. We're joined by Scahill...
http://www.democracynow.org/2013/1/22/dirty_wars_jeremy_scahill_and_rick