Read Antony Suttons book "America's Secret Establishment - An introduction to the Order of Skull & Bones" here: https://wikispooks.com/w/images/4/43/Americas-Secret-Establishment-Antony-Sut...
"Her father and grandfather we members of the infamous Skull & Bones Society at Yale University in New Haven, Connecticut. Charlotte Iserbyt is the consummate whistleblower! Iserbyt served as Senior Policy Advisor in the Office of Educational Research and Improvement (OERI), U.S. Department of Education, during the first Reagan Administration, where she first blew the whistle on a major technology initiative which would control curriculum in America's classrooms. Iserbyt is a former school board director in Camden, Maine and was co-founder and research analyst of Guardians of Education for Maine (GEM) from 1978 to 2000. She has also served in the American Red Cross on Guam and Japan during the Korean War, and in the United States Foreign Service in Belgium and in the Republic of South Africa. Iserbyt is a speaker and writer, best known for her 1985 booklet Back to Basics Reform or OBE: Skinnerian International Curriculum and her 1989 pamphlet Soviets in the Classroom: America's Latest Education Fad which covered the details of the U.S.-Soviet and Carnegie-Soviet Education Agreements which remain in effect to this day."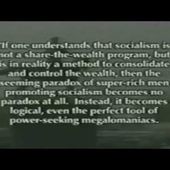 Why do rich men fund and promote Communism?
"If one understands that socialism is not a share-the-wealth programme, but is in reality a method to consolidate and control the wealth, then the seeming paradox of super-rich men promoting ...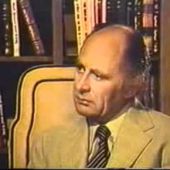 The Best Enemies Money Can Buy -- Soviet Russia and Nazi Germany -- Prof. Antony C. Sutton
A classic interview by Professor Antony Sutton, who taught economics at California State University, and was a research fellow at Stanford University's Hoover Institution. In this talk, Prof. Sutton