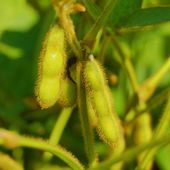 Bowman v. Monsanto: Indiana Farmer's Supreme Court Challenge to Corporate Control of Food Supply
www.democracynow.org
A David versus Goliath case heard by the Supreme Court this week pits a 75-year-old farmer from Indiana against Monsanto, the world's largest seed company. The dispute began when soybean farmer Vernon Bowman bought and planted a mix of unmarked grain typically used for animal feed. The plants that g...
http://www.democracynow.org/2013/2/21/bowman_v_monsanto_indiana_farmers_supreme
Monsanto Conquest Meets Aztec Resistance
Monsanto has a map for conquering the world and Mexico is in the center of it. For nearly two decades the transnational corporation that manufactures the pesticides used across the planet has been ...