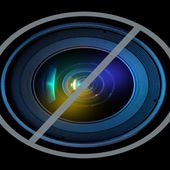 Attorney General: Super Bowl Is Largest Human Trafficking Incident In U.S.
www.huffingtonpost.com
When it came time for the Super Bowl, Clemmie Greenlee was expected to sleep with anywhere from 25 to 50 men a day. It's a staggering figure, but it doesn't shock advocates who say that the sporting event attracts more traffickers than any other in the U.S.
http://www.huffingtonpost.com/2013/02/03/super-bowl-sex-trafficking_n_2607871.html
Former sex trafficking victim shines light on dark underworld of Super Bowl
Amid the parties and fun of Super Bowl 2013, authorities say, there is a dark underworld of girls and women being forced into the sex trade. Sitting in the festive lobby of a New Orleans hotel ...
http://www.nola.com/crime/index.ssf/2013/02/former_sex_trafficking_victim.html