Whipped Until You're Human | Alan Watts
"instead of saying 'how do you do, welcome to the human race, now my dear we're playing some very complicated games, and these are the rules to the games we're playing. maybe when you're older you'll make better rules.'
…instead you have to be schooled and whipped until you're human… whom the lord loveth he chases…

…the symbol of our culture is the bulldozer…"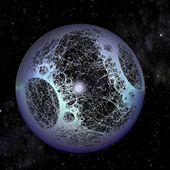 Sentient Developments: How to build a Dyson sphere in five (relatively) easy steps
Let's build a Dyson sphere! And why wouldn't we want to? By enveloping the sun with a massive array of solar panels, humanity would graduate to a Type 2 Kardashev civilization capable of utilizing ...
http://www.sentientdevelopments.com/2012/03/how-to-build-dyson-sphere-in-five.html
"the symbol of our culture is the bulldozer" - AW: "And yes, you read that right: we're going to have to mine materials from Mercury. Actually, we'll likely have to take the whole planet apart. The Dyson sphere will require a horrendous amount of material—so much so, in fact, that, should we want to completely envelope the sun, we are going to have to disassemble not just Mercury, but Venus, some of the outer planets, and any nearby asteroids as well."